What is Quontic Text Banking?
Text Banking gives you access to your accounts via text (SMS) messages on your phone. It's a fast, easy way to look up account balances or recent account history by sending text commands to the Quontic shortcode: 49794.
To enroll in text banking, you must be logged into Online Banking on the Quontic website. Then navigate to Self Service > Alerts > Go to mobile banking and follow the instructions.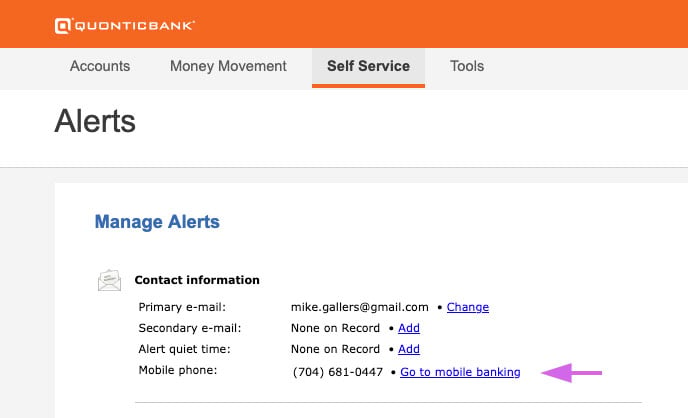 Once registered, you can text HELP to 49794 for more information and commands. Message and data rates may apply (Check with your mobile carrier).